Press release | 24 July 2017
Julia Groves looks at what she believes consumers and the sector really need from the regulator and if this will match up with reality
As the crowdfunding community awaits the arrival of the FCA's review of current regulations for the sector, Downing Crowd's Julia Groves looks at what she believes consumers and the sector really need from the regulator and if this will match up with reality…
When the FCA's interim feedback on crowdfunding regulations landed back in December 20161 , it was met with claims of a 'warning' to the industry and a 'tough crackdown' from the regulator.
But in such a young sector, reviews of whether the regulations are working are to be welcomed not feared. As we continue to innovate, to make finance more inclusive, and reach the parts the traditional financial service industry can't (or won't) reach, we need the regulations to evolve with us.
I am a fan of regulations that protect the investors (not the innovators, or for that matter the incumbents), while still allowing access based on their understanding of both the opportunity and the level of risk, rather than their wealth.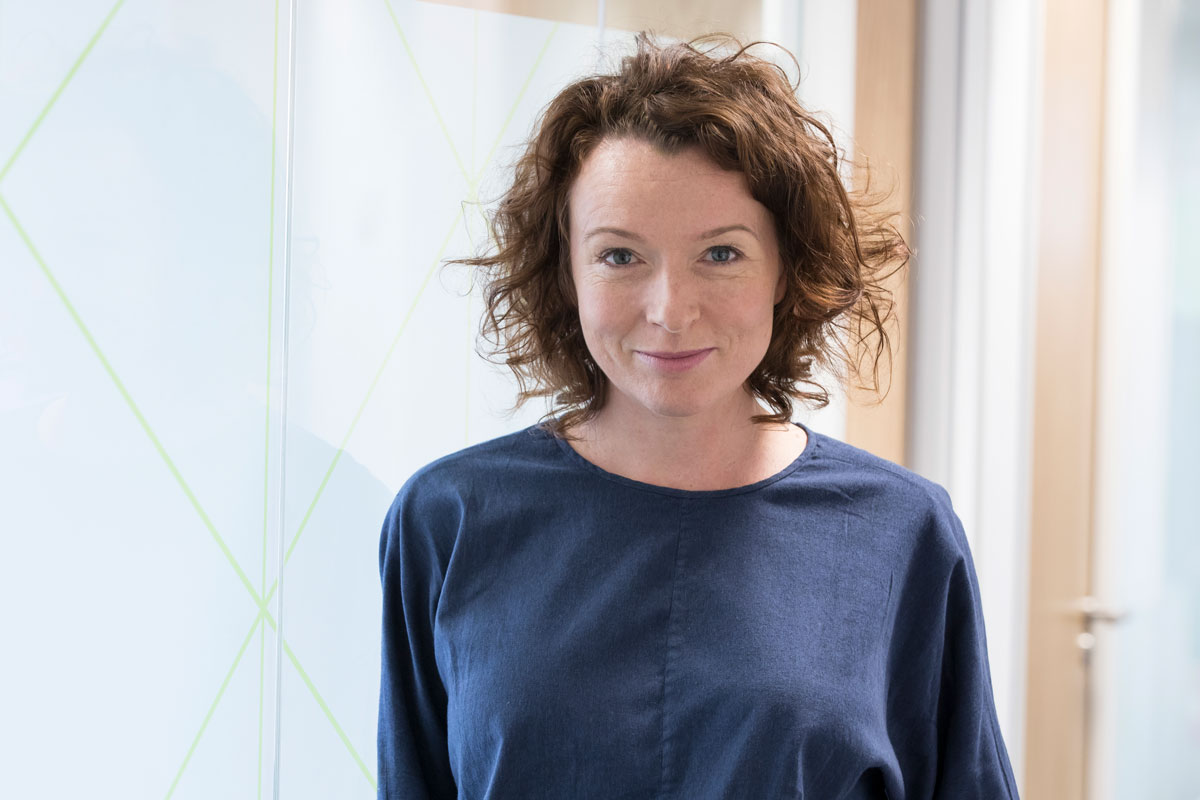 A chunk of the alternative finance sector, known as investment-based crowdfunding, covers equity crowdfunding as well as 'crowd bonds', offered by some platforms including Downing Crowd. Investment-based securities, both shares and bonds already fell within the scope of FCA regulation. Stricter regulations require every investor to successfully complete a quick test to check that they understand the key risks involved with investing in unlisted bonds so that they should only be offered appropriate investment opportunities. If you don't pass the test, you can't invest. An Offer Document should also be published for each individual offer, in accordance with section 21 of Financial Services Marketing Act. This typically sets out the key risks, level of due diligence undertaken, fees and any conflicts of interest, which effectively aims to increase the transparency involved with each offer. Moreover, investment-based platforms are also required to ensure that potential investors have confirmed their investor type. Every investor must either be categorised as an Advised Investor, Sophisticated Investor or a High Net Worth Individual. If not, they are restricted to investing no more than 10% of their net investible assets in this type of crowdfunding. The responsibility then lies with the platforms to decide which investments are appropriate for which types of investor but – crucially – it is the end investor who makes the final choice when selecting any investment. So perhaps this type of alternative finance isn't so 'alternative' after all?
Looking across the wider crowdfunding market, regulation is by no means a level playing field. Loan-based crowdfunding, covering peer-to-peer (P2P) or marketplace lending, makes up the bulk of the market. However, as yet, there are no requirements to check the wealth, experience or more critically the understanding of lenders. P2P platforms do assess the credit risk of loans, of course, with the loan often given a 'rating' based on perceived risk. But issues with transparency creep in, as there is no obligation to disclose to lenders how and why this rating was given.
Auto-lending tools on many P2P platforms which spread money across multiple borrowers on behalf of the end investor, come with the clear benefit of diversification, but at the cost of disclosure and transparency. I believe the regulation of the platform is therefore even more important where the choice of loan, and the assessment and pricing of risk is down to the platform rather than the investor themselves.
So what might we expect from the regulator?
A fresh glance at some of the concerns raised by the FCA suggests this might not all be wishful thinking on my part. Particularly some of the complexities highlighted above in the evolving P2P market, which echo the FCA's point that 'the complex structures of some firms' has the potential to 'introduce operational risks'2.
The regulator's concern that 'it is difficult for investors to assess the risk and returns of investing via a platform'3 also links back to some of the issues with disclosure that we've also discussed.
There is no downside to the whole industry stepping up to higher levels of disclosure and transparency, but this is not to say that one size fits all. Standardising due diligence, for example, may not lead to the best outcome for investors in such a diverse industry.
Like the FCA's regulations, a platform's due diligence needs to be proportionate and appropriate for the individual loan or investment being considered. A single standard is more likely to trigger a race to the bottom not a rise to the top.
One area where we are making progress is in response to the regulator's claim that 'it is difficult for investors to compare platforms with each other'. Many platforms are already publishing their full 'loan book', submitting investments to 3rd parties such as in:review for analysis, and supplying data to new(ish) websites such as 4th Way and Off3r, which provide comparison and ratings tools.
What's the end game?
Alternative finance is currently gaining serious traction in the UK market passing the £10 billion milestone - 97% of which is debt based alternative finance rather than equity 4, and moving into the mainstream with the launch of the Innovative Finance ISA (IFISA).
But despite the growing popularity of crowdfunding, it's clear that the industry still needs to get better at helping investors and financial advisers understand where all the different types of crowdfunding sit on the risk scale compared to other more traditional investments.
Without this education and accessibility, the reality is that many consumers will fall back on the all too typical tendency to lump all different types of crowdfunding together as being on the 'extremely risky' fringes of mainstream finance. Despite the connotations of a regulatory 'crackdown', some platforms - Downing Crowd included - have been actively calling for this level of change for some time now and will welcome an increased level of scrutiny in our sector, as it is quite simply the only way for crowdfunding to survive and ultimately thrive in the mainstream.
Key risks
Capital is at risk
Bonds are investments, not deposits, and your capital is at risk. Downing will seek to minimise risks but investors should be aware that the returns are not guaranteed and you may not get back the full amount invested.
The Financial Services Compensation Scheme (FSCS) deposit protection scheme does not apply to the Downing Crowd Bonds (please refer to the relevant Offer Document. However, they are protected by the FSCS investment protection scheme.
Under the FSCS investment protection scheme there may be circumstances in which investors can claim up to £50,000 of compensation where Downing LLP is unable or unlikely to honour legally enforceable obligations against it (e.g. claims for fraud or misrepresentation). However, investors will not be able to claim under the FSCS simply because a Bond fails to repay capital or pay interest. This is unlikely to significantly affect the risk of investing in the Downing Crowd Bonds.
Single investment
You are recommended to spread your funds across a number of investments to diversify risk and not to put too much of your capital in one Bond.
Non Readily Realisable
While the Bonds are transferable to other members of the Downing Crowd, there is no formal secondary market in place and you should assume you will need to hold it for the full term.