Press release | 8 March 2017
Grade II listed Hertforshire pub restaurant to launch £1.87M crowdfunding raise
Hedderwick Ltd, the owner of recently opened Royston-based high quality pub restaurant Banyers House, is raising £1.87m million through crowdfunding platform, Downing Crowd.
Banyer's House is managed by multi-award winning Oakman Inns & Restaurants and also comprises nine modern and luxurious guest bedrooms. The new pub is now trading, having opened its doors in December 2016.
Hedderwick owns another Grade II listed premises dating back to 1611 in Olney, which is to be converted into another brand new pub restaurant, also managed by the Oakman Inn team. The new site, which faces onto the picturesque central market square in Olney, is expected to open its doors by the end of 2017, subject to planning permission. Downing Crowd already has a strong relationship with Oakman Inns, having previously raised £2.6m through crowdfunding for other Oakman sites, including The Akeman in Tring, Hertfordshire.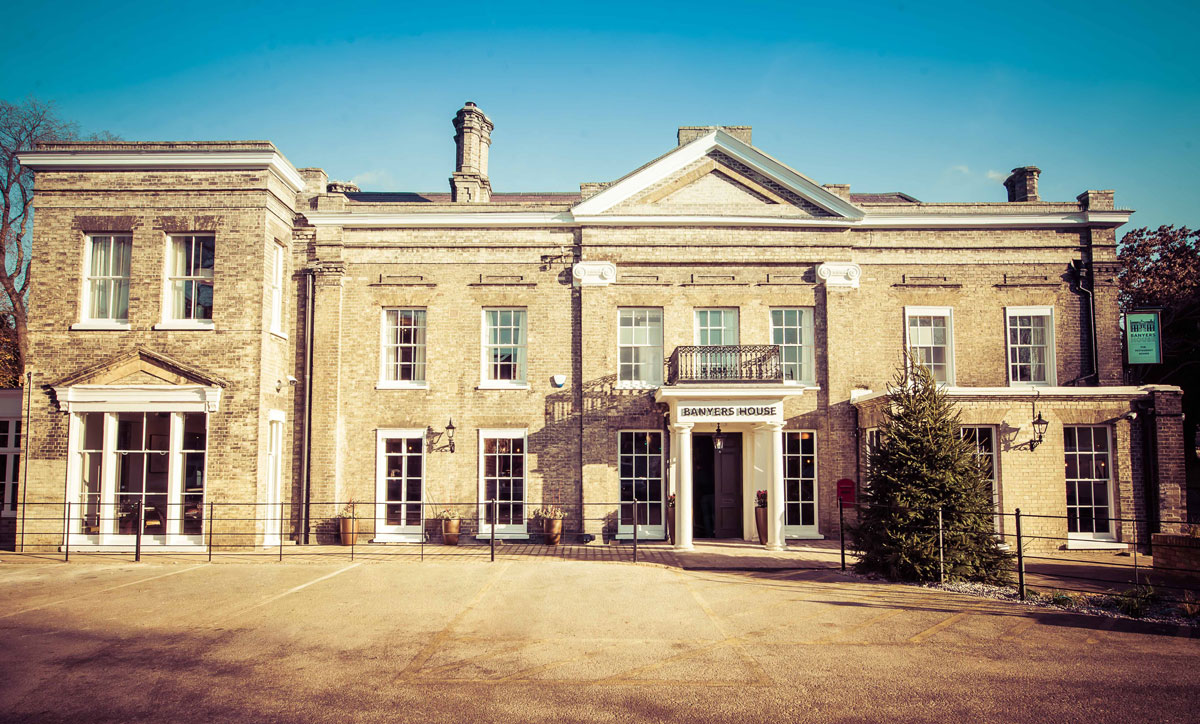 Downing Crowd Bonds are a type of investment-based crowdfunding* that allow investors to lend directly to a wide range of UK businesses via bonds that are secured against a firm's operational assets. This security seeks to reduce investor risk by enabling Downing, as Security Trustee, to sell these assets if the borrower defaults on the bond. Investors in this latest £1.87m raise, known as the Hedderwick Pub Bond, can potentially earn up to 6.25%1 p.a. interest over 12 months (364 days). The Hedderwick Pub Bond will soon be available through Downing Crowd's new Innovative Finance ISA tax wrapper, which allows investors to earn tax-free interest.
Peter Borg-Neal, Founder and CEO of Oakman Inns and Director of Hedderwick Ltd, commented: "Both Royston and Olney really capture the Oakman ethos that a good pub should be part of a community. It's a privilege to be able to bring a new lease of life to beautiful buildings at the heart of these market towns, creating local jobs along the way and helping with the communities' wider sustainability efforts, highlighted by our top rating from the Sustainable Restaurant Association2.
Crowdfunding investors have helped us turn this vision into a reality and we are excited to be working with Downing Crowd in this latest project.
It's true that there have been some headwinds for the wider pub sector. But our food-led approach, which offers people the chance to enjoy a combination of restaurant quality food in relaxed pub surroundings, has allowed Oakman to perform strongly in terms of like for like sales, giving us great confidence in the future.
Carl Crompton, Director of Nightjar Sustainable Energy, said "Scotland's abundant renewable energy resources continue to bring huge opportunities, realised in our latest project on the River Lochy. Seeking more traditional forms of funding still proves challenging for many businesses but thanks to the support of Downing Crowd we can be confident that the Lochy Project will build on the success of its first few months of operation and go on to become a productive energy source for years to come."
Julia Groves, Head of Crowdfunding, said: "At Downing Crowd we only invest in established UK businesses, making our Crowd Bonds a great way to see your money make an impact in your local area. Downing already has expertise investing in the UK pub sector, having provided a total of £85m funding support for 60 pub restaurants and bars across the UK over the last 15-years. Over the last five years in particular Downing has seen a huge improvement in the quality of pubs in the market and it's the wealth of sector experience that Oakman Inns brings to the company, which really sets this particular business apart."
"Over a million people have now invested through a crowdfunding platform in the UK3 but, despite its growing popularity, the different kinds of crowdfunding tend to all get labelled as 'extremely risky'. In fact, Crowd Bonds are a simple type of securitised investment and, provided investors fully understand the relevant risks compared to savings accounts, they can potentially offer attractive returns in the current climate of low interest rates and rising inflation."
For any journalist enquiries please contact:
Pamela Morris, The Lang Cat
0131 202 6037
pamela@langcatfinancial.com

Key risks
Capital is at risk
Bonds are investments, not deposits, and your capital is at risk. Downing will seek to minimise risks but investors should be aware that the returns are not guaranteed and you may not get back the full amount invested.
The Financial Services Compensation Scheme (FSCS) deposit protection scheme does not apply to the Downing Crowd Bonds (please refer to the relevant Offer Document. However, they are protected by the FSCS investment protection scheme.
Under the FSCS investment protection scheme there may be circumstances in which investors can claim up to £50,000 of compensation where Downing LLP is unable or unlikely to honour legally enforceable obligations against it (e.g. claims for fraud or misrepresentation). However, investors will not be able to claim under the FSCS simply because a Bond fails to repay capital or pay interest. This is unlikely to significantly affect the risk of investing in the Downing Crowd Bonds.
Single investment
You are recommended to spread your funds across a number of investments to diversify risk and not to put too much of your capital in one Bond.
Non Readily Realisable
While the Bonds are transferable to other members of the Downing Crowd, there is no formal secondary market in place and you should assume you will need to hold it for the full term.
1 6.25% p.a. includes the Early Bird bonus of 0.25%, available until noon on 7 April 2017.
2 For 15 out of the 18 sites managed by Oakman Inns.
3 Source: 'Pushing Boundaries': The 2015 UK Alternative Finance Industry Report by Cambridge University and Nesta, 17 February 2016