Press release | 14 November 2017
Downing Crowd wins '2017 Best Investment Platform' at Growth Investor Awards
Crowdfunding platform Downing Crowd has been named 2017 Best Investment Platform from a strong shortlist of competitors at this year's Growth Investor Awards.
The third annual Growth Investor Awards, held this month by alternative finance research consultancy Intelligent Partnership, saw 450 key decision makers brought together from across the SME investment sector to celebrate the achievements of the industry.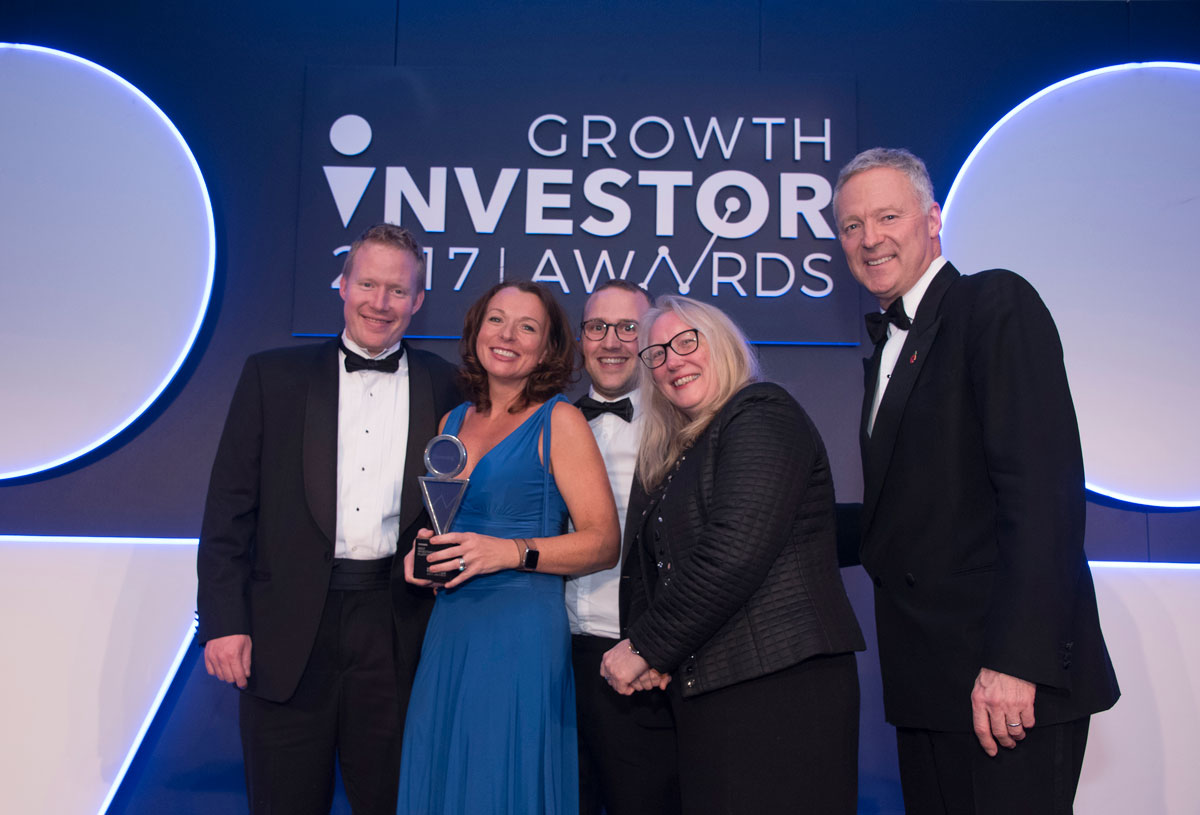 Downing Crowd faced stiff competition for the highly coveted award of Best Investment Platform from major industry names including Syndicate Room, Seedrs and Abundance.
The award itself recognises the volume of investment achieved by each platform, as well as user experience and product innovation, with particular emphasis placed on how a platform differentiates itself.
The judges recognised that since its launch in March 2016, Downing Crowd had:
"made a major splash in the market", describing it as a "slick operation from an established fund management house" that had "grown rapidly" thanks to strong distribution, particularly in the IFA market.
The award follows a string of other finalist nominations for Downing. Head of Crowdfunding at Downing, Julia Groves, is currently in the final shortlist for the upcoming Investment Week Women in Investment Awards in late November 2017. Downing also made it through to the final shortlist for Best Crowdfunding Platform at the 2017 Shares Awards, and Specialist Debt Provider at the Investment Allstars awards. Downing LLP received a number of additional finalist nominations at the 2017 Growth Investor Awards too, including Best BPR Investment Manager (Downing LLP) and Industry Game Changer (Downing Crowd).
Commenting on their success at the Growth Investor Awards, Julia Groves said:
"The crowdfunding market is a dynamic sector in rapid growth, so it's a real honour to have our impact in the market acknowledged at what is still a fairly early stage of the Downing Crowd journey."
"Downing Crowd has been pushing for higher standards of transparency and due diligence – standards we pride ourselves on upholding – right across the crowdfunding landscape and this award gives us confidence that our industry is also starting to recognise the benefits of this approach."

Pamela Morris, the lang cat
0131 202 6037 / 07712 515 503
pamela@langcatfinancial.com
Jean Birrell, Downing LLP
07799 555 353
jean.birrell@downing.co.uk
Notes to editors
About the Growth Investor Awards
The Growth Investor Awards are organised by Intelligent Partnership with partners including the BVCA, EISA, UKCFA, The Centre for Entrepreneurs, The Entrepreneur Network and The Supper Club. The awards, inaugurated in 2015, are supported by a family of sponsors including Smith & Williamson, Beauhurst, Bates Wells Braithwaite Compliance, LGBR Capital, Mainspring Fund Services, RAM Capital Partners, RW Blears Solicitors, Exact Financial Systems, Reyker Securities and MICAP. Find out more at growthinvestorawards.com.
Key risks
Capital is at risk
Bonds are investments, not deposits, and your capital is at risk. Downing will seek to minimise risks but investors should be aware that the returns are not guaranteed and you may not get back the full amount invested.
The Financial Services Compensation Scheme (FSCS) deposit protection scheme does not apply to the Downing Crowd Bonds (please refer to the relevant Offer Document. However, they are protected by the FSCS investment protection scheme.
Under the FSCS investment protection scheme there may be circumstances in which investors can claim up to £50,000 of compensation where Downing LLP is unable or unlikely to honour legally enforceable obligations against it (e.g. claims for fraud or misrepresentation). However, investors will not be able to claim under the FSCS simply because a Bond fails to repay capital or pay interest. This is unlikely to significantly affect the risk of investing in the Downing Crowd Bonds.
Single investment
You are recommended to spread your funds across a number of investments to diversify risk and not to put too much of your capital in one Bond.
Non Readily Realisable
While the Bonds are transferable to other members of the Downing Crowd, there is no formal secondary market in place and you should assume you will need to hold it for the full term.