Press release | 13 November 2017
Downing Crowd launches £3.95 renewables deal for biogas plant
Crowdfunding platform Downing Crowd is seeking to raise £3.95m for Warren Energy, a Norfolk-based renewable energy plant generating biogas through anaerobic digestion.
Downing Crowd is part of Downing LLP, an FCA authorised and regulated investment manager with over 20 years of experience, 35,000 investors and in excess of £950 million of funds under management. £420 million of total FUM is invested in over 100 renewable energy projects and £150 million in anaerobic digital projects more specifically.
The Warren Energy plant1 became operational in March 2016 and is operated by Future Biogas Limited, an experienced operator with a further eight AD plants in the UK, five of which have been part funded by Downing LLP.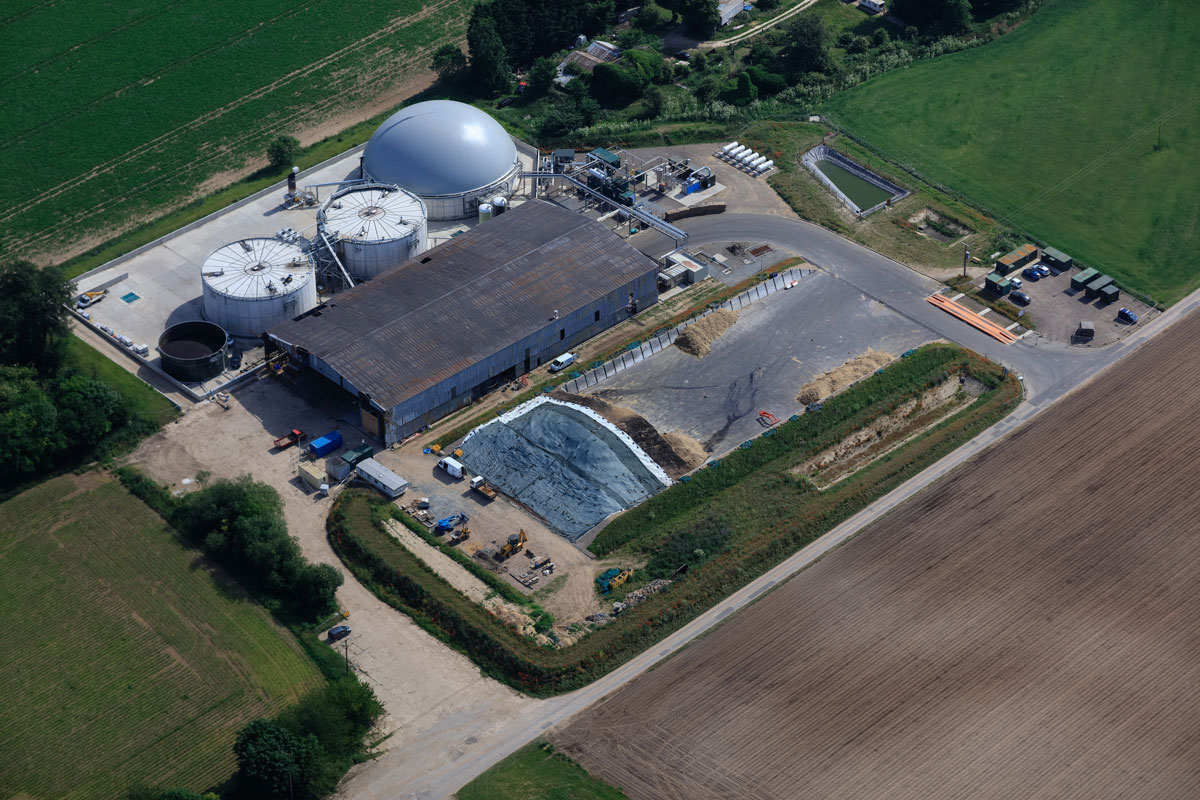 The sizeable new funds being raised by Crowd Bond investors will help support the ongoing operation of the plant, with the value of the plant itself estimated at £12.9 million as at September 2017. By 31 May 2017 it had already produced 3,576 MWH of electricity and over 46,000m³ of biomethane, generating £935,000 of operating income.
What is Anaerobic Digestion?
Anaerobic Digestion (AD) is a process that creates biogas- a methane-rich gas that can be used as both fuel and fertiliser. It works by using micro-organisms to break down organic materials, without the requirements of oxygen. Warren Energy receives payment for exporting this 'biomethane' gas to the grid as well as generating income for biogas and the electricity generated that goes back into the grid.
More about the £3.95 million Crowd Bond
The Warren Energy asset-backed Crowd Bond offers investors the opportunity to earn 6.75%* over the term of the bond, which will mature no later than 28 September 2019.
£5.25 million worth of debt funding will also be supplied by other Downing-managed funds alongside this £3.95 million Crowd Bond, which brings the estimated loan-to-value up to 71%. For this reason, the rate on offer is at the higher end of Downing Crowd rates at 6.75%. Downing is investing alongside institutional investors, ranking pari passu with this debt, and has first charge over all Warren Energy's assets.
To align with investors, Downing's fee is contingent on investors receiving their capital and interest at the end of the bond term.
The Downing Crowd platform offers Crowd Bonds, a type of debt-based crowdfunding* that enables companies to raise debt to support their growth plans. Crowd Bonds work by allowing people to lend directly to a business via bonds that are secured against the firm's operational assets, which should help reduce risk for the end investor.
"The renewable energy sector continues to produce really exciting opportunities, particularly in emerging technology such as anaerobic digestion. Income streams from energy generation are well established and the sector continues to build on the strong growth shown in previous years, both of which can provide predictable revenue from an investor's perspective. But just as an importantly, this type of opportunity also gives people a chance to see where their money is going and know it is helping contribute to a sustainable future."
Julia Groves, Downing's Head of Crowdfunding, added:
"There is still a lack of awareness which all too often sees investors lump different types of crowdfunding together as 'extremely risky' and our industry needs to do more to highlight that Crowd Bonds, in particular, are a simpler type of investment...
Moreover, not only are Crowd Bonds uncorrelated to main markets, the returns on offer are clearly attractive compared to meagre interest rates on cash savings, provided of course investors are willing to take on an element of additional risk. There is also the opportunity to earn interest on Crowd Bonds tax free through the recently launched Innovative Finance ISA, and help everyday investors make a decent return on their money."
"We are immensely proud of our involvement with the renewable energy sector and we are confident that this latest project with Warren Energy will go on to deliver an important contribution to the small-scale renewable energy sector for years to come."
Pamela Morris, the lang cat
0131 202 6037 / 07712 515 503
pamela@langcatfinancial.com
Gail Glennie, Downing LLP
020 3828 0964 / 07960 779 803
gail@downing.co.uk
Notes to editors
About Warren Energy
Warren Energy is an operational 2MW gas-to-grid biomethane injection AD plant located near Methwold, Norfolk.
Construction was completed in December 2015 and the plant has been operating since March 2016. Warren Energy received its accreditation under Feed-in Tariffs (FiTs) and the Renewable Heat Incentive (RHI) schemes from OFGEM in December 2015.
Key risks
Capital is at risk
Bonds are investments, not deposits, and your capital is at risk. Downing will seek to minimise risks but investors should be aware that the returns are not guaranteed and you may not get back the full amount invested.
The Financial Services Compensation Scheme (FSCS) deposit protection scheme does not apply to the Downing Crowd Bonds (please refer to the relevant Offer Document. However, they are protected by the FSCS investment protection scheme.
Under the FSCS investment protection scheme there may be circumstances in which investors can claim up to £50,000 of compensation where Downing LLP is unable or unlikely to honour legally enforceable obligations against it (e.g. claims for fraud or misrepresentation). However, investors will not be able to claim under the FSCS simply because a Bond fails to repay capital or pay interest. This is unlikely to significantly affect the risk of investing in the Downing Crowd Bonds.
Single investment
You are recommended to spread your funds across a number of investments to diversify risk and not to put too much of your capital in one Bond.
Non Readily Realisable
While the Bonds are transferable to other members of the Downing Crowd, there is no formal secondary market in place and you should assume you will need to hold it for the full term.
1The Warren Energy plant is fully accredited under the Renewable Heat Incentive (RHI) a d Feed-in Tariff (FiT) schemes.