Press release | 30 July 2018
Downing Crowd launches £1.2M Bond for onshore wind project
The Downing Crowd platform is raising £1.2 million to support a small-scale wind turbine site in Scotland, owned and operated by C&G Renewables Limited.
The turbines have been operational for over three years and have successfully produced 830,000 kWh of renewable electricity* during a 12-month period – enough to power approximately 270 UK homes for a whole year1.
The £1.2 million raise will support the day-to-day operation of the wind turbines. In return, investors will receive a 5% p.a. fixed interest rate over a term of up to 12-months. The Bond has a loan-to-value of 63%, based on Downing's valuation of the turbines2.
The Downing Crowd platform is part of investment manager Downing LLP, which has funded over 100 energy projects since 2010 totalling c. £500 million, including solar power, onshore wind and biomass energy. The business recently announced strategic investment for the initial phase of a £1.6bn programme – a world-first network of electric vehicle (EV) chargers and batteries across the UK, developed by Pivot Power.
More about the turbine project
The turbines benefit from government backed subsidies called Feed-in-Tariffs (FiTs), which have been one of the main support mechanisms for renewable electricity projects in the UK. A fixed tariff is paid for each kWh of electricity generated by FiT-qualifying renewable energy projects accredited by OFGEM. The turbines operated by C&G received accreditation in November 2013.
Julia Groves, Head of Downing Crowd and Partner at Downing LLP, commented:
"With close to a third of all power produced in the UK being generated by renewable energy3, this is clearly an interesting area for investors to get involved in. Our latest Bond with C&G Renewables is also a great example of how investors can clearly see their money go towards small-scale, local projects, that are making a positive difference to the UK's energy market."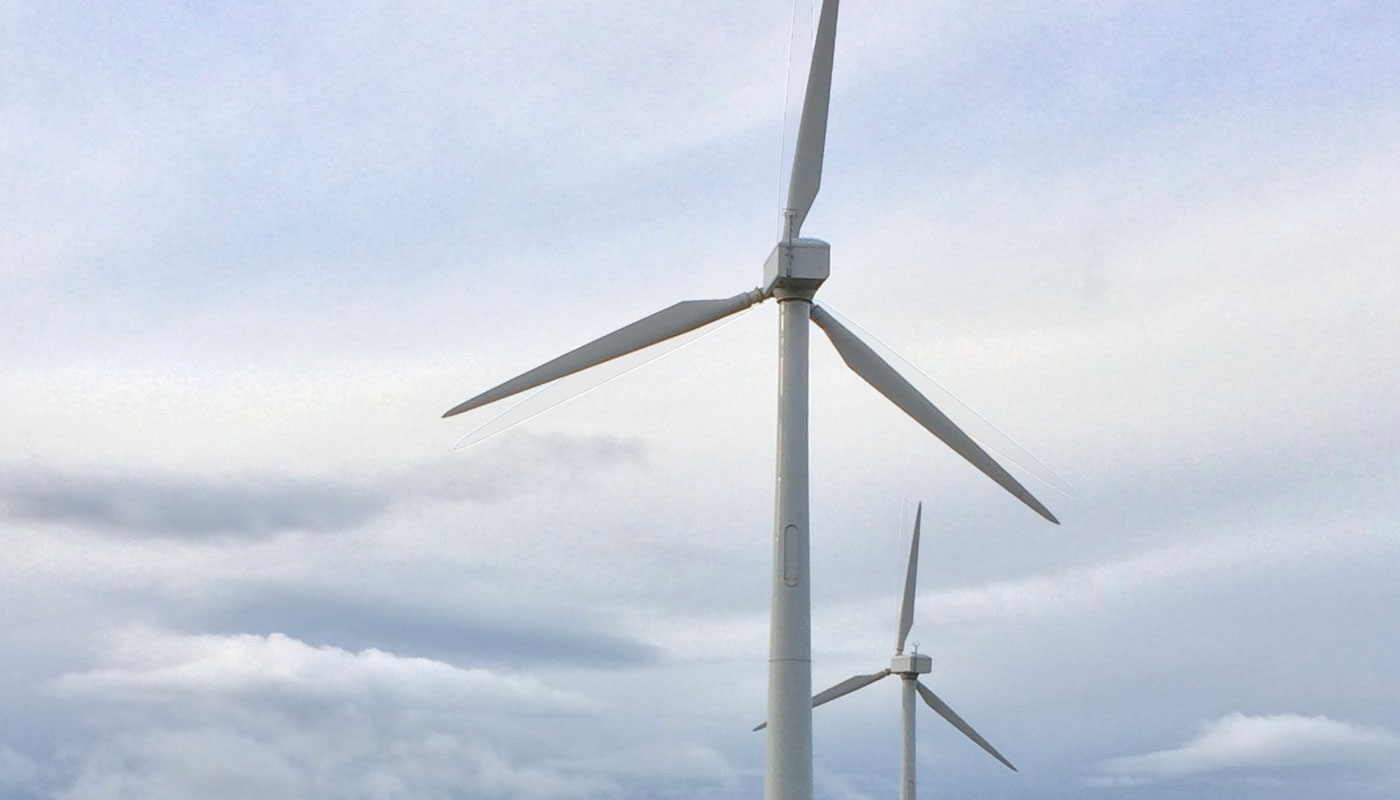 For any journalist enquiries please contact:
Jean Birrell, Downing LLP
Jean@downing.co.uk
07799 555 353

Gail Glennie, Downing LLP
Gail@downing.co.uk
02038 280 964

NOTES TO EDITORS
*More about crowdfunding and Crowd Bonds
Crowdfunding finances projects or businesses by raising contributions from a large number of people, via the internet on a 'platform'. Crowdfunding contributions can be in return for shares in a company, or to earn interest. Debt-based crowdfunding is usually by way of peer-to-peer (P2P) loans or investing in bonds.
A bond is a simple debt instrument, sometimes referred to as a Fixed Interest Security or a Non-Readily Realisable Security. In order to manage risk, Downing Crowd Bonds will usually be asset backed. This means that if the borrower defaults on the bond, Downing has the right to take control of the asset. The proceeds (net of any costs associated with enforcing the security) would then be used to repay some or all of investors' capital and interest. Bondholders rank ahead of any other existing (or indeed future) loans into the business.
About Downing Crowd
Downing Crowd was launched in March 2016. As at July 2018, we have raised over £62million on behalf of small UK businesses and paid over £2m interest to our investors.
Downing is an FCA authorised and regulated investment manager with over 25 years of experience, in which time it has raised funds from 35,000 investors. The business currently has over £1 billion funds under management.
Important notice
Any personal opinions expressed are subject to change and should not be interpreted as advice or a recommendation.
This is for information only and does not form part of a direct offer or invitation to purchase, subscribe for or dispose of securities and no reliance should be placed on it. Capital is at risk and returns are not guaranteed. Bonds are not readily realisable and are not subject to the same protection from the Financial Services Compensation Scheme (FSCS) as cash deposits. Any investment should only be made on the basis of the information and terms set out in the relevant Offer Document, website Terms and Conditions, and the IFISA Terms and Conditions and your attention is drawn to the risk, fees and taxation factors contained therein. Tax reliefs depends on the individual circumstances of each investor and may be subject to change in the future. Investments should be made as part of a diversified portfolio. Downing does not offer investment or tax advice or make recommendations regarding investments. Past performance is not a guide to the future and investors are encouraged to take independent financial advice before considering an investment. Downing LLP is authorised and regulated by the Financial Conduct Authority (Firm Registration No. 545025). Registered in England No. OC341575. Registered Office: 6th Floor, St Magnus House, ​3 Lower Thames Street, ​London, EC3R 6HD
* Please note, past performance is not a reliable indicator of future performance.
1 OFGEM Typical Domestic Consumption Values for medium sized UK Profile Class 1 Household, August 2017.
2 Downing's Energy team valued the turbines at £1.9m in June 2018.
3 Source: Baringa Great Britain Disributed Energy and Market Report 2016.