Press release | 1 June 2017
Downing Crowd launches £2.8m crowdfunding raise for new data centre in central Birmingham
The owner of a brand new data centre in Birmingham, GTP3 LLP, is raising £2.8m through crowdfunding platform, Downing Crowd, as the site enters its next phase of development.
GTP3 has already completed the first of three buildings on the site to house data, located in central Birmingham near the proposed HS2 terminal. Within the first building there will be two data halls, one of which is already completed. 25% of total capacity in the completed data hall is already operational, with the space contracted out to an established IT services company which also plans to expand their operations over time to take further capacity. The current value of the data centre has been estimated at £24.6 million1.
The Birmingham site is the fourth data centre that Downing has invested in during recent years, having recently completed its biggest ever deal to invest £33m in KAO Data Centre, a brand new data centre on the London-Stansted-Cambridge corridor. Looking ahead, Downing has already further committed investment totalling £21 million in this sector.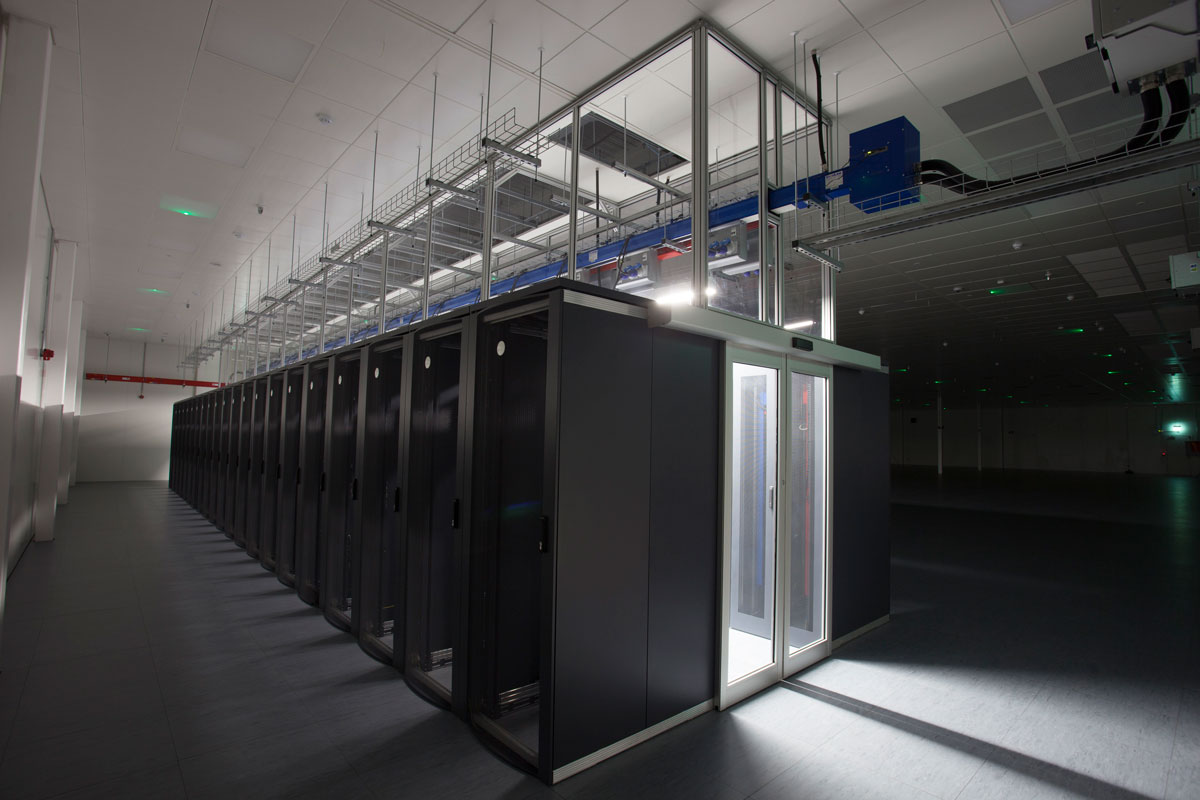 Downing Crowd Bonds are a type of investment-based crowdfunding* that allow investors to lend directly to a wide range of UK businesses via bonds that are secured against a firm's operational assets. This security seeks to reduce investor risk by enabling Downing, as Security Trustee, to sell these assets if the borrower defaults on the bond. Investors in this latest £2.8m Crowd Bond raise, known as the Data Centre (Birmingham) Bond, can potentially earn up to 5.25%2 p.a. interest over 24 months. The Bond has a conservative loan-to-value ratio of 17%, based on a third party valuation of the data centre site.
What exactly is a data centre?
Almost all businesses today are producing increasing amounts of data and with this comes greater demand for somewhere to store it. A data centre is a building that houses technology systems that are used to store data, transferred to and from the site via communications cables.
Data centres have very high requirements for security and power which makes location very important. The London area is already the largest data centre market in Europe3 by supply and the UK Government has pledged its support for technology infrastructure through the creation of over 44 Enterprise Zones across England4, with the aim of driving business growth and new development.
Birmingham City Council has also supported the new data centre project with a 'junior loan' of £3m, as part of its plans to grow the reputation of the UK's second largest city as a digital hub through the 'Digital Birmingham' initiative.
Julia Groves, Head of Crowdfunding at Downing Crowd, said: "Investing in Crowd Bonds can be a great way to see your money go into new businesses that will have a direct impact on your local economy, just like we're seeing with data centres. The crowdfunding sector more broadly is also going from strength to strength, with over a million people having now invested through a crowdfunding platform in the UK5.
"But, despite its growing popularity, the different kinds of crowdfunding tend to all get labelled as 'extremely risky'. In fact, Crowd Bonds are a simple type of securitised investment and, provided investors fully understand the relevant risks compared to savings accounts, they can potentially offer attractive returns in the current climate of low interest rates and rising inflation."
Peter Beckwith, founding member of GTP3 LLP, commented: "Data centres are becoming an increasingly large part of the UK's future infrastructure. And the demand for data centres clearly isn't just in the busy South East either, with Birmingham representing one of many areas that are currently underserved when it comes to this type of facility. We have built a strong relationship with Downing, who have worked on several data centre projects already and we're excited to have them involved as our latest development continues to gather pace.
Our new Birmingham facility is well-connected with both high levels of fibre connectivity and availability of grid power, making it a prime location to meet the growing demand for data centres.
For any journalist enquiries please contact:
Pamela Morris, The Lang Cat
0131 202 6037
pamela@langcatfinancial.com

Key risks
Capital is at risk
Bonds are investments, not deposits, and your capital is at risk. Downing will seek to minimise risks but investors should be aware that the returns are not guaranteed and you may not get back the full amount invested.
The Financial Services Compensation Scheme (FSCS) deposit protection scheme does not apply to the Downing Crowd Bonds (please refer to the relevant Offer Document. However, they are protected by the FSCS investment protection scheme.
Under the FSCS investment protection scheme there may be circumstances in which investors can claim up to £50,000 of compensation where Downing LLP is unable or unlikely to honour legally enforceable obligations against it (e.g. claims for fraud or misrepresentation). However, investors will not be able to claim under the FSCS simply because a Bond fails to repay capital or pay interest. This is unlikely to significantly affect the risk of investing in the Downing Crowd Bonds.
Single investment
You are recommended to spread your funds across a number of investments to diversify risk and not to put too much of your capital in one Bond.
Non Readily Realisable
While the Bonds are transferable to other members of the Downing Crowd, there is no formal secondary market in place and you should assume you will need to hold it for the full term.
1 Valuation based on half of hall one complete and occupied. The valuation was carried out by industry-leading specialist adviser to the property sector, Cushman & Wakefield, in 2016.
2 5.25% p.a. includes the Early Bird bonus of 0.25%, available until noon on 31 May 2017
3 CBRE, European Data Centres, Q4 2016
4 UK parliament research briefing on Enterprise Zones, March 2016 http://researchbriefings.parliament.uk/ResearchBriefing/Summary/SN05942
5 Source: 'Pushing Boundaries': The 2015 UK Alternative Finance Industry Report by Cambridge University and Nesta, 17 February 2016