Press release | 26 October 2016
Downing Crowd in £1.25m raise for first Hydro Bond
Crowdfunding platform, Downing Crowd, has successfully raised £1.25m to fund its first ever hydro Bond for a newly opened 'run-of-river' power station developed by Nightjar Sustainable Power Limited in Argyll, Scotland.
Downing Crowd is part of experienced London-based investment manager Downing LLP, which has over a third of its £700m funds under management invested in renewable energy1.
Most of Downing Crowd Bonds invest in established UK businesses that have already come through one of Downing's previous investments making Crowd Bonds the next natural step for funding. Downing Crowd's asset-backed bonds, along with their due diligence process and typically low loan-to-value (LTV), seek to help reduce risk for investors.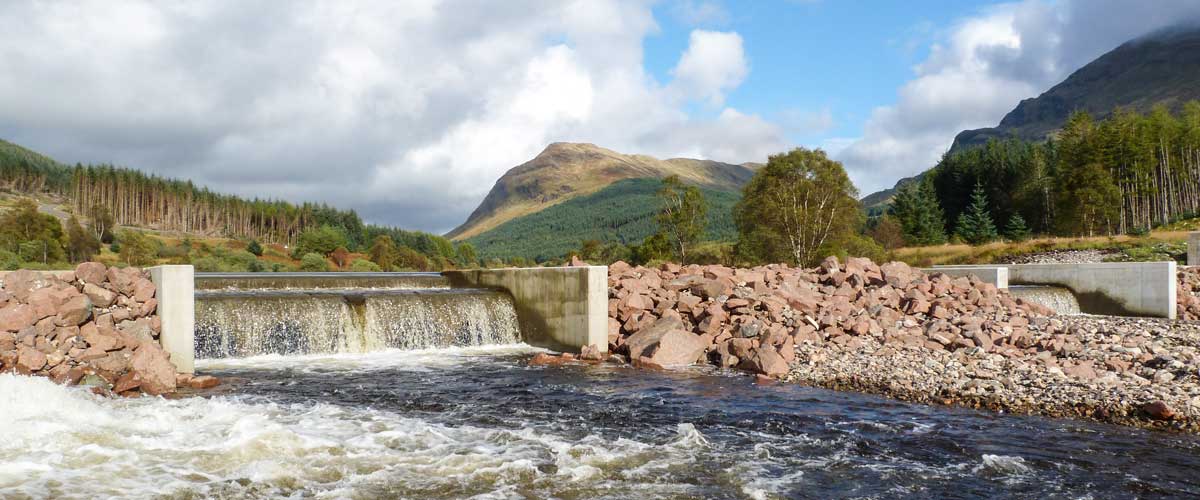 The Nightjar asset-backed hydro Bond allows investors to earn up to 5.5%* over 12 months (364 days). The Crowd Bond reached its £1.25m fundraising target ahead of the closing date for the offer period on 30 November 2016.
The OFGEM accredited hydro power station project, based at Inverloch, got up and running in July 2016, with the original development having been funded by Downing LLP. The sizeable new funds being raised by Crowd Bond investors will help support the ongoing operation of the Lochy Hydro Project, which has already made a promising start with electricity generated above forecast for the first three months2. The hydro power station is valued at £8.3m in total, which is based on the actual cost of construction.
The power station generates 'run-of-river' hydroelectricity which redirects water flow from a weir downhill, where the pull of gravity creates energy to spin turbines and generate electricity. Unlike traditional hydro power generation, run-of-river does not require a large reservoir and projects tend to be smaller scale.
Commenting on the Lochy Hydro project, Julia Groves, Head of Crowdfunding, said: "There is still a lack of awareness which all too often sees investors lump different types of crowdfunding together as 'extremely risky' and our industry needs to do more to highlight that Crowd Bonds in particular are a simpler type of investment. Moreover, at Downing Crowd we only invest in established UK businesses, making our Crowd Bonds a great way for investors to see their money make an impact in their local area, provided they fully understand the relevant risks involved."
We are immensely proud of our involvement with the Lochy Project to date and have some exciting prospects in the wider Scottish market in the pipeline too.
Carl Crompton, Director of Nightjar Sustainable Energy, said "Scotland's abundant renewable energy resources continue to bring huge opportunities, realised in our latest project on the River Lochy. Seeking more traditional forms of funding still proves challenging for many businesses but thanks to the support of Downing Crowd we can be confident that the Lochy Project will build on the success of its first few months of operation and go on to become a productive energy source for years to come."
* 5.5% includes the Early Bird bonus of 0.5%
Key risks
Capital is at risk
Bonds are investments, not deposits, and your capital is at risk. Downing will seek to minimise risks but investors should be aware that the returns are not guaranteed and you may not get back the full amount invested.
Bonds are not covered by the Financial Services Compensation Scheme (FSCS)
This means that if the terms of the Bond are not fulfilled, investors have no right to receive compensation from the FSCS.
Single investment
You are recommended to spread your funds across a number of investments to diversify risk and not to put too much of your capital in one Bond.
Non Readily Realisable
While the Bonds are transferable to other members of the Downing Crowd, there is no formal secondary market in place and you should assume you will need to hold it for the full term.
1 Source: Downing as at 31 August 2016.
2 Source: Nightjar. Past performance is not a reliable indicator of future results.