Press release | 21 November 2016
Downing Crowd to raise £3m for new high quality care home in Scotland's capital
Crowdfunding platform, Downing Crowd, is on track to raise £3m to fund a brand new high quality care home for the elderly in Edinburgh, developed by Care Concern Group.
Downing Crowd is part of experienced London-based investment manager Downing LLP, which invests in a wide range of UK business sectors including renewable energy and healthcare.
Most of Downing Crowd Bonds invest in established UK businesses that have already come through one of Downing's previous investments, making Crowd Bonds the next natural step for funding. Downing Crowd's asset-backed bonds, along with their due diligence process and typically low loan-to-value (LTV), seek to help reduce risk for investors.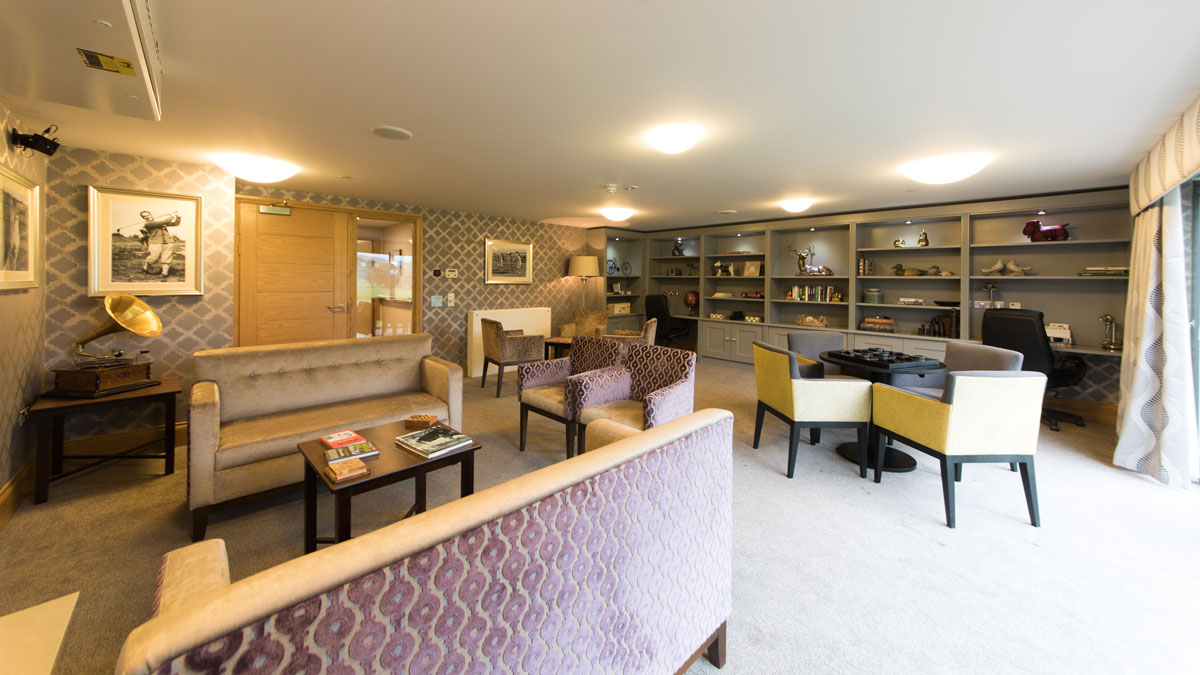 The Manor Grange asset-backed Crowd Bond allows investors to earn up to 5.5%1 over 12 months (364 days). The Crowd Bond has already raised just under £1m of its £3m fundraising target (as at 16 November 2016) ahead of the closing date for the offer period on 2 December 2016.
The Manor Grange care home, located in the Corstorphine area of Edinburgh, opened its doors in late October 2016, with the original redevelopment and refurbishment of the care home having been funded by Downing Crowd's wider investment business, Downing LLP. The sizeable new funds currently being raised by Crowd Bond investors will help support the ongoing operation and day-to-day running of the care home.
Downing and Care Concern Group have been working together for over 4 years, with Downing providing more than £30 million of investment to its projects. Care Concern currently operates over 20 residential care facilities across the UK, with a material presence in Scotland.
Julia Groves, Head of Crowdfunding, said: "Over a million people have now invested through a Crowdfunding platform but, despite this popularity, the different kinds of crowdfunding tend to all get labelled as 'extremely risky'. In fact, Crowd Bonds are a simple type of investment and, provided investors fully understand the relevant risks, they can offer attractive returns in the current climate of low interest rates and rising inflation.
Moreover, at Downing Crowd we only invest in established UK businesses, making our Crowd Bonds a great way to see your money make an impact in your local area.
Manor Grange is the first of what we hope will be many opportunities in the residential care sector for Downing Crowd, as we see a lot of potential here to help encourage greater quality care for the elderly. The Scottish market in general also holds exciting prospects for us too, with our Crowd Bond investors having just recently provided £1.25million funding for a newly opened hydro power station in Argyll."
Manpreet Johal, CEO, Care Concern Group, added: "Finding more traditional forms of funding is still a challenge for many businesses in both the care sector and beyond. We pride ourselves on providing the best possible care facilities and comfortable surroundings for our residents and thanks to the support of crowdfunding investors we are confident that Manor Grange will be able to deliver this high standard of service. With our doors now open, we are looking forward to becoming an important part in the local Corstorphine community."
Key risks
Capital is at risk
Bonds are investments, not deposits, and your capital is at risk. Downing will seek to minimise risks but investors should be aware that the returns are not guaranteed and you may not get back the full amount invested.
The Financial Services Compensation Scheme (FSCS) deposit protection scheme does not apply to the Downing Crowd Bonds (please refer to the relevant Offer Document
Single investment
You are recommended to spread your funds across a number of investments to diversify risk and not to put too much of your capital in one Bond.
Non Readily Realisable
While the Bonds are transferable to other members of the Downing Crowd, there is no formal secondary market in place and you should assume you will need to hold it for the full term.
1 5.5% includes the Early Bird bonus of 0.5%, available until noon on 2 December 2016.